Karole Armitage and Tenzin Priyadarshi
Tuesday, January 24, 2017 (3PM-5PM)
Venue: MIT Media Lab
By Enrollment/ MIT Only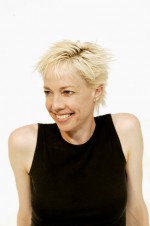 Karole Armitage, artistic director of the New York­-based Armitage Gone! Dance Company, is renowned for pushing the boundaries to create contemporary works that blend dance, music, science, and art to engage in philosophical questions about the search for meaning. Rigorously trained in classical ballet, she has performed in Balanchine's Grand Théâtre de Genève Company and in the Merce Cunningham Dance Company. As a choreographer, Armitage has created productions for the New York Philharmonic at Lincoln Center and many companies, from the Bolshoi Ballet in Moscow to the Ballet de L'Opéra de Paris to the Tasmanian Dance Company in Australia. Armitage's work is at once both esoteric and popular. She has choreographed Broadway productions (Passing Strange and Hair), videos for Madonna and Michael Jackson, several films for Merchant Ivory productions, and the Cirque du Soleil production, Amaluna. A recipient of a Guggenheim Fellowship, Armitage was named a Commandeur de l'Ordre des Arts et des Lettres, France's most prestigious award in 2009, and she holds an honorary Doctorate of the Arts from the University of Kansas (2013). She is currently a Radcliffe Fellow at Harvard University and a Simons Fellow at The University of Kansas, studying Native American plains culture.
The Creative process continues to be a mystery to many of us. For some, it has to do with self-expression and communicating with the world around us. For others, it is an intimate and meditative path that guides them through life. Join Media Lab's Director's Fellows Karole Armitage and Tenzin Priyadarshi in an open conversation as they share their thoughts on creativity, meditation, self-awareness, the role ego can play in the creative process, and the transcending values of art.
This is an interactive conversation (not a lecture). Participation from the attendees is encouraged.
Max. number of participants: 20
In partnership with MIT Media Lab Director's Fellows Program.