(Re)Thinking Education
a program for high school deans and teachers on secular ethics, values, and education
October 9, 2013
Venue: Mexico-city
By Invitation Only.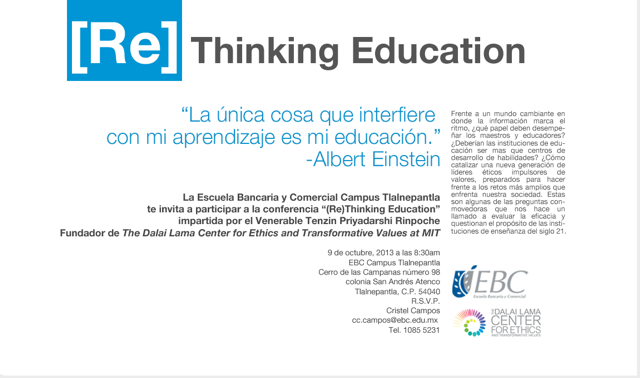 Transformative Leadership (Mexico-city)
a program on secular ethics and leadership for executives
October 3-6, 2013
Venue: Escuela Bancaria y Comercial, Mexico city, Mexico
By Enrollment Only
Wisdom+Business
Don Morrison & Tenzin Priyadarshi, Moderated by Pat Christen
Thursday, September 12, 2013
Venue: Google, New York
By Invitation Only.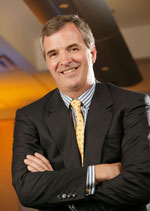 Don Morrison is on the Board of Directors of The Center at MIT. He recently retired as the Chief Operating Officer of Research In Motion. Don oversaw all domestic and international operations focusing on the development and execution of a world-class, customer-driven organization to support the BlackBerry wireless solution. Before joining RIM in 2000, Don undertook a number of senior leadership positions in Canada, the United States, Europe and the Middle East with AT&T and Bell Canada. Don is the founder of the Golden Thread Charitable Foundation and the Morrison Centre for Peace and Conflict Research. He is on the board of HealthyKids International and is a member of the Strategic Planning Committee for SickKids Hospital Foundation. Don holds an MBA and BA from the University of Toronto and also participated in the Executive Program at the University of Virginia, Darden Business School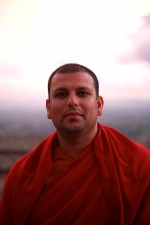 The Venerable Tenzin Priyadarshi is the Founding Director of The Dalai Lama Center for Ethics and Transformative Values at the Massachusetts Institute of Technology (MIT). Born into a Hindu Brahmin family in Vaishali, India, he chose his own path at the age of ten, entering a Buddhist monastery in Rajgir. His unique upbringing combined a modern secular education with traditional Buddhist training and ordination by His Holiness the Dalai Lama. He earned his bachelor's degree summa cum laude as an Integral Honors scholar and completed his graduate studies in Comparative Philosophy of Religion at Harvard University in 2003. 
Venerable Tenzin also serves as the President of the Prajnopaya Foundation, a worldwide humanitarian organization developing innovative health, education and social welfare programs.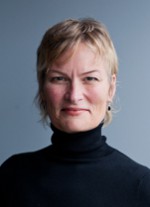 Pat Christen leads HopeLab by cultivating an environment of curiosity, candor, integrity, and play in which individuals are able to do their best work and are supported in living whole-heartedly. As President and CEO, she is responsible for oversight of HopeLab operations and the development of an organizational culture that delivers on HopeLab's mission.
Pat has more than 25 years experience in the management of nonprofit organizations, including strategic planning, program development, business and fund development, board governance and leadership development. She is committed to finding practical and innovative solutions to complex problems. At HopeLab, she guides a multi-faceted team focused on developing effective solutions that will measurably improve the lives of young people with chronic illness.
Pat also served as president of the Pangaea Global AIDS Foundation, establishing AIDS clinics and playing an active role in AIDS-planning efforts globally. As president of Pangaea, she was responsible for the construction of the Infectious Diseases Institute at Makerere University in Kampala, Uganda, a state-of-the-art AIDS clinic, research, and training center which opened its doors in August of 2004. Pat has written, studied, and lectured on social and health issues both in the U.S. and abroad. She was a Peace Corps volunteer in Kenya, East Africa from 1982–1985. She is a member of the Young Presidents' Organization and is a graduate of Stanford University, where she studied biology and political science. 
Event organized by Wisdom 2.0
SMT Leadership (India)
Think. Transform. Impact.
September 2-6, 2013
Venue: Bangalore, India
By Enrollment Only
SMT Leadership Program aims to bridge the gap between theory and praxis for Tibetan monastic and science students by developing and implementing innovative solutions to address the immediate needs of the Tibetan diaspora community.
Participants will gain an understanding of ethics and values based leadership and entrepreneurship, while working in teams consisting of local community members and faculty and students from US universities. The strong service-learning component of this program requires that teams put their  model projects into action, whether they are solar solutions to generate electricity and potable water or the creation of a science center to incubate future learning opportunities.  Successful projects will have the ability to be scaled up to make greater impacts in the wider community.
(in partnership with Sager Family Foundation)
Compassionate Young Leaders
Energy Access, Ethics and Development
August 15-25, 2013
Venue: Abu Dhabi and India
By Enrollment Only
The Dalai Lama Center for Ethics and Transformative Values at MIT and the Young Future Energy Leaders Program at the Masdar Institute of Science and Technology are jointly organizing a unique summer program that will train social entrepreneurs in starting and running small businesses to extend energy access and enhance sustainable development for rural communities.  The course, "Compassionate Young Leaders Program on Energy Access, Ethics and Development", will take place in August in both Abu Dhabi, United Arab Emirates and in the city of Leh, the capital of the state of Ladakh; a mountainous state of Northwestern India with plentiful natural resources, but limited electricity infrastructure. 
The course will provide a hands-on introduction to sustainable development issues, off-grid energy technologies, and community-based business models, culminating in group projects that focus on expanding energy access for the local community. Half of the students will come from India, and half will start the course in the UAE and then travel to Leh. The cross-cultural exchange and opportunity for creating entrepreneurial teams with access to technical know-how, capital, and local knowledge will be a key outcome of the course. Trainers for the course will include experts from MIT and the Masdar Institute, as well as energy access practitioners with experience in starting small energy enterprises.