Transformative Leadership (Mexico-city)
a program on secular ethics and leadership for executives
March 6-8, 2014
Venue: Escuela Bancaria y Comercial, Mexico city, Mexico
By Enrollment Only
Business, Ethics, and Compassion: A Dialogue with the Dalai Lama
His Holiness the Dalai Lama, Lloyd H. Dean et al
Monday, February 24, 2014
Venue
: Santa Clara University
Open to General Public (Ticketed Event)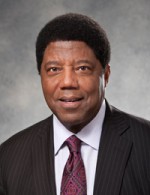 Co-sponsored by CCARE at Stanford University, Markkula Center for Applied Ethics at Santa Clara University
Unlearning Violence
Evidence and Policies for Early Childhood Development and Peace
February 13-14, 2014
Venue: ASEAN Auditorium, Tufts University's The Fletcher School
This conference will be an exciting and inter-disciplinary event, showcasing the best ongoing research in fields related to early childhood development and violence and peace. Further, presenters will chart directions for future research and policy.
RSVP requested. You may RSVP for the entire conference or separate portions. 
The conference topic was proposed by the winners of WPF's annual student seminar competition. It is organized by the World Peace Foundation, in association with the Eliot-Pearson Department of Child Development at Tufts University and the FXB Center for Health and Human Rights at Harvard University.
Agenda
Thursday, February 13
5:00 — 5:10 p.m. Welcome Remarks
5:10 — 6:45 p.m. Can we become a more peaceful species?

Steven Pinker, Department of Psychology, Harvard University
Daniel Dennett, Center for Cognitive Studies, Tufts University
 Moderator: Alex de Waal, World Peace Foundation at The Fletcher School, Tufts University
Friday, February 14
9:00 — 9:15 a.m. Welcome Remarks: Alex de Waal
9:15 — 10:30 a.m. Undoing the impacts of violence?: Perspectives from neuroscience and education
Regina Sullivan, Emotional Brain Institute, Nathan Kline Institute for Psychiatric Research Child and Adolescent Psychiatry, New York University
John Lawrence Aber, Steinhardt School of Culture, Education, and Human Development, New York University
Maryanne Wolf, Eliot-Pearson Department of Child Development, Tufts University
 Moderator: Sarah Dryden Peterson, Harvard Graduate School of Education
 10:45 — 12:30 p.m. Violence and abuse against children
Theresa Betancourt, François-Xavier Bagnoud Center for Health and Human Rights, Harvard University
Michael Wessells, Mailman School of Public Health, Columbia University
 Moderator: Dyan Mazurana, The Fletcher School, Tufts University
12:30 — 2:00 p.m. Lunch Break
2:00 — 3:15 p.m. Translating evidence into policy
Jennifer Batton, Global Partnership for the Prevention of Armed Conflict

Yasemin Sırali Altuğ, ACEV – Mother Child Education Foundation
Rima Salah, Early Childhood Peace Consortium, Yale University
Moderator: Jacqueline Bhabha, François-Xavier Bagnoud Center for Health and Human Rights, Harvard University
3:30 — 4:30 p.m Ethical education
Venerable Tenzin Priyadarshi Rinpoche, Dalai Lama Center for Ethics and Transformative Values, MIT
Introduction and Moderator: Maryanne Wolf, Eliot-Pearson Department of Child Development, Tufts University
Participant Bios
PANEL 1
Steven Pinker is a Johnstone Family Professor in the Department of Psychology at Harvard University. He is the author of eight books, including The Language Instinct, How the Mind Works, Words and Rules, The Blank Slate,The Stuff of Thought, and, most recently, The Better Angles of Our Nature: Why Violence Has Declined. His research on visual cognition and the psychology of language has won prizes from the National Academy of Sciences, the Royal Institute of Great Britain, the Cognitive Neuroscience Society, and the American Psychological Association. He has been named Humanist of the year, Prospect magazine's "The World's Top 100 Public Intellectuals," Foreign Policy's "100 Global Thinkers," and Time magazine's "The 100 Most Influential People in the World Today."
Daniel C. Dennett is University Professor and Austin B. Fletcher Professor of Philosophy, and Co-Director of the Center for Cognitive Studies at Tufts University. He has authored seventeen books, including Breaking the Spell, Freedom Evolves and Darwin's Dangerous Idea.  He received his B.A. in Philosophy from Harvard in 1963, and completed his D.Phil. under the supervision of Gilbert Ryle at Oxford in 1965. Professor Dennett has received two Guggenheim Fellowships, a Fulbright Fellowship, and a Fellowship at the Center for Advanced Studies in Behavioral Science. He was elected to the American Academy of Arts and Sciences in 1987.
Alex de Waal is Executive Director of the World Peace Foundation. Before joining the Foundation, De Waal worked as Senior Advisor to the African Union High Level Panel on Sudan. He also worked at the Social Science Research Council, where he directed a program on HIV/AIDS and Social Transformation and on a group of projects on Conflict And Humanitarian Crisis in the Southern Cone of Africa. De Waal received his doctorate in social anthropology from Oxford University in 1988.
PANEL 2
Regina Sullivan, PhD. is a Developmental Behavioral Neuroscientist at New York University's Lagone Medical Center. Her research focuses on the neurobiology of infant attachment to the caregiver to determine the neural mechanisms for the enduring mental health effects of abuse and trauma in early life. She has authored over 100 journal articles, book chapters, and other professional publications, including work in Nature and Nature Neuroscience.  Dr. Sullivan has served as a consultant and advisor to the National Institute of Health, and has served as President for The International Society for Developmental Psychobiology and The Society for Neuroscience OK Chapter. Additionally, she serves on boards for scientific several journals, including Developmental Cognitive Neuroscience Journal, International Journal for Developmental Psychobiology and Frontiers in Behavioral Neuroscience. Dr. Sullivan received her doctoral training was with The City University of New York and post-doctoral training at Duke University and The University of California.
John Lawrence Aber is Willner Family Professor in Psychology and Public Policy at the Steinhardt School of Culture, Education, and Human Development, and University Professor, New York University, where he also serves as board chair of its Institute of Human Development and Social Change. From 2003-2006, Dr. Aber chaired the Advisory Board, International Research Network on Children and Armed Conflict of the Social Science Research Council, in collaboration with the Special Representative to the Secretary General of the United Nations on Children and Armed Conflict and UNICEF. In 2006, he was appointed by the Mayor of New York City to the Commission for Economic Opportunity, an initiative to help reduce poverty and increase economic opportunity in New York City.  He is also Chair of the Board of Directors of the Children's Institute, University of Cape Town, South Africa; and served as consultant to the World Bank on its project, "Children and Youth in Crisis."  Dr. Aber earned his Ph.D. from Yale University and an A.B. from Harvard University.
Maryanne Wolf is the John DiBaggio Professor of Citizenship and Public Service and the Director of the Center for Reading and Language Research at Tufts University. She is the author of the RAVE-O Intervention Program, an evidence-based fluency comprehension program for struggling readers that has proven successful in two major federal studies. She received the Norman Geschwind Lecture Award from the International Dyslexia Association for neuroscience research in dyslexia, the Distinguished Professor of the Year Award from the Massachusetts Psychological Association, and the Teaching Excellence Award from the American Psychological Association. Professor Wolf received her doctorate from Harvard University in the Department of Human Development and Psychology in the Graduate School of Education.
PANEL 3
Theresa Betancourt is an Associate Professor of Child Health and Human Rights and Director of the Research Program on Children and Global Adversity at the Harvard School of Public Health, and an adjunct faculty member of the Boston University School of Public Health/Center for International Health and Development and an Associate Scientist in the Department of Child and Adolescent Psychiatry at Children's Hospital, Boston. Dr. Betancourt is the Principal Investigator of an ongoing longitudinal study of former child soldiers in Sierra Leone and is currently collaborating with Partners in Health Rwanda to launch a mixed-methods study of mental health needs among HIV/AIDS-affected youth. She graduated summa cum laude in psychology from Linfield College in McMinnville, Oregon and holds a Master in Art Therapy from the University of Louisville. She completed her doctoral work in Maternal and Child Health with concentrations in Psychiatric Epidemiology and Health and Human Rights at the Harvard School of Public Health.
Michael Wessells PhD is Professor at Columbia University in the Program on Forced Migration and Health. A long time psychosocial and child protection practitioner, he is former Co-Chair of the IASC Task Force on Mental Health and Psychosocial Support in Emergency Settings. Recently, he was co-focal point on mental health and psychosocial support for the revision of the Sphere humanitarian standards. He has conducted extensive research on the holistic impacts of war and political violence on children, and he is author of Child soldiers: From violence to protection. Currently, he is lead researcher on inter-agency, multi-country action research on strengthening community-based child protection mechanisms by enabling effective linkages with national child protection systems. He regularly advises UN agencies, governments, and donors on issues of child protection and psychosocial support, including in communities and schools. Throughout Africa and Asia he helps to develop community-based, culturally grounded programs that assist people affected by armed conflict and natural disasters.
Dyan Mazurana, Ph.D., is a Research Director at the Feinstein International Center and an Associate Research Professor at the Fletcher School at Tufts University. Mazurana has published over 70 scholarly and policy books and articles. Her latest book is A View from Below: Conducting Research in Conflict Zones, edited with Karen Jacobsen, and Lacey Gale (Cambridge University Press, 2013). Other recent books include Life and Security in Rural Afghanistan (Rowman & Littlefield, 2008) with Nematollah Nojumi and Elizabeth Stites; and Gender, Conflict, and Peacekeeping (Rowman & Littlefield, 2005) with Angela Raven-Roberts and Jane Parpart. Mazurana has carried out research in Afghanistan, the Balkans, several countries in sub-Saharan Africa, and Nepal. She received her M.A. and Ph.D. in Women's Studies from Clark University.
PANEL 4
Jennifer Batton, a consultant for UNESCO – IIEP, also serves as the Co-chair of the Global Partnership for the Prevention of Armed Conflict, Peace and Conflict Resolution Education (CRE) Working Group; Senior Fellow for the International Institute for Sustained Dialogue, and Conference Coordinator for the annual International Conference on Conflict Resolution.   She is the former director of education programs for the state government office, the Ohio Commission on Dispute Resolution and Conflict Management in Columbus, Ohio, USA.   Batton worked on CRE in Afghanistan, Australia, Belize, Colombia, Costa Rica, Cyprus, Guatemala, Kyrgyzstan, Netherlands, Northern Ireland, St. Lucia, St. Vincent, Serbia, Spain, Trinidad and Tobago, and Ukraine.   She has a B.A. in Political Science from Miami University, and an M.A. in Conflict Resolution from Antioch University. She has completed additional coursework towards a Ph.D. in Conflict Management through Nova Southeastern University.
Yasemin Sırali Altuğ is the International Programs Advisor at ACEV (Mother Child Education Foundation) and Director of Social Investment Projects at FIBA Group in Turkey. Prior to joining FIBA Group and ACEV in 2010, Mrs. Sırali Altuğ worked as a management consultant at the New York City and Philadelphia offices of Deloitte Consulting where she provided consulting and advisory services to multinational companies on strategic and operational business issues. She graduated from Swarthmore College in 2001 with an Honors degree in Economics and French Literature and obtained her MBA at the Harvard Business School in 2006. She is a Young Global Leader of the BMW Foundation and a founding member of the First Lego League Science Heroes Association in Turkey.
Rima Salah is currently Assistant Clinical Professor at the Yale University Child Study Center, associated with the Early Childhood Peace Consortium. Dr. Salah has previously served as the Deputy Executive Director for External Relations with UNICEF. Her distinguished career with UNICEF began in 1987 as Project Officer for Social Mobilisation in Quetta, Pakistan.  In 1989, she was promoted to the position of Resident Project Officer, and in 1992, Dr. Salah began a four year assignment as UNICEF Representative in Burkina Faso.  She was then appointed as UNICEF Representative in Vietnam in 1995.  In 1999, she was promoted to Regional Director for West and Central Africa Office. She also served as Deputy Special Representative of the Secretary-General, United Nations Mission in the Central African Republic and Chad (MINURCAT).
Jacqueline Bhabha is FXB Director of Research, Professor of the Practice of Health and Human Rights at the Harvard School of Public Health, the Jeremiah Smith Jr. Lecturer in Law at Harvard Law School, and an Adjunct Lecturer in Public Policy at the Harvard Kennedy School. From 1997 to 2001 Bhabha directed the Human Rights Program at the University of Chicago.  Prior to 1997, she was a practicing human rights lawyer in London and at the European Court of Human Rights in Strasbourg.  She is the editor of Children Without A State, author of Moving Children: Young Migrants and the Challenge of Rights, and the editor of Coming of Age: Reframing the Approach to Adolescent Rights.  Bhabha serves on the board of the Scholars at Risk Network, the World Peace Foundation and the Journal of Refugee Studies.  She received a first class honors degree and a M.Sc. from Oxford University, and a J.D. from the College of Law in London.
KEYNOTE
The Venerable Tenzin Priyadarshi Rinpoche is the Founder and Director of the Dalai Lama Center for Ethics and Transformative Values at the Massachusetts Institute of Technology (MIT), a non-partisan collaborative think tank focused on interdisciplinary research and programs related to the development of human and global ethics. He also serves as the Buddhist Chaplain to the Institute.  He studied traditional Indo-Tibetan and Japanese Buddhism and was ordained by His Holiness The Dalai Lama who is his spiritual mentor.  He completed his graduate studies in Comparative Philosophy of Religion at Harvard University in 2003.
Venerable Tenzin Priyadarshi is also the Founding Director and President of the Prajnopaya Institute and Foundation and a founding member of the Vishwa Shanti Stupa (World Peace Pagoda) in New Delhi, India, and also serves on the Board of several academic, humanitarian, and religious organizations. He lectures internationally on subjects ranging from philosophy, science, ethics and religion to socio-political thought. He also teaches traditional Buddhist philosophy and practice through the Prajnopaya Institute.
Transformative Leadership (Indonesia)
a program on secular ethics and leadership for executives
January 20-24, 2014
Venue: Jakarta, Indonesia
Enrollment Closed.