14/04/2016 - 15/04/2016
9:00 am - 4:30 pm
Location
Stanford-TBD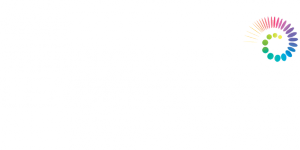 Development And Strengthening Of Ethics And Values-Based Leadership
Click here for more information.
A Call for Transformative Leaders
In today's interdependent and rapidly changing world, numerous challenges threaten our ability to create a sustainable society. Now, more than ever, we need strong leaders from within our businesses, governments, schools, and organizations to help navigate our way through these difficulties. Yet leaders are too often perceived as corrupt, self-serving, or misguided – and sometimes for good reason.
True leadership requires both a compelling future vision and an ability to inspire and motivate across diverse constituencies. Research on leadership has substantiated that the capacity to positively and strongly influence others is highly related to a leader's character and personal values. Great leaders who understand and embody their core values are able to transform the aspirations of those around them and align their efforts with a purpose that transcends individual gain.
Program Audience
This program has been developed and delivered at the MIT Sloan School of Management in conjunction with leading business school faculty around the globe. This unique offering is open to  business executives and leaders from a variety of industries.
A Program Based in Reflective Thinking
The goal to "succeed" and become "an extraordinary leader" is a constant driver of our decisions throughout our professional life. Given how pervasive the concept of success is in our professional ambitions, it is surprising how little time we spend reflecting upon it. The definition (stated or implicit) that we have of success is bound to strongly impact our choices, emotions, and interactions, whether we are aware of it or not. This program will guide you to consider:
What is success? How do you define it?  What qualities do you use to measure success?  How is your definition similar or different from conventional standards?
Who do you see as successful leaders? What makes them successful?  What qualities do they embody that make them extraordinary?  What does it mean to live an extraordinary life?
Registration
Early Bird Registration Price: $3800 (Early Bird Deadline: January 20th, 2016)
Regular Registration Price: $4500
Group Price 5+: $3600 (Must be from the same organizations, please contact heather@thecenter.mit.edu)
Final Registration Deadline: March 20, 2016
*The two-day program includes all materials and breakfast and lunch each day.
To pay by check, fill out the form and click pay offline. Make the check payable to "Dalai Lama Center for Ethics" and mail to: 77 Massachusetts Avenue, MIT-W11-063, Cambridge, MA 02139. We will confirm your registration once the payment has been received. If the payment has not been received within a week or your online registration your booking will be canceled.
Venue and Schedule: Click here for more information.
The Dalai Lama Center for Ethics and Transformative Values at the Massachusetts Institute of Technology has developed an intensive and interactive program designed to explore the meaning and practice of ethical leadership. Combined with the expertise on compassion housed in Stanford University's Center for Compassion and Altruism Research and Education, this program will provide you with space to reflect upon the concept of success and what it means to live an extraordinary life. Our facilitators also provide you with a set of tools to help you better define success in your life, to cultivate compassion in your work, and to find your personal signature as an extraordinary leader.
For more information call 617-324-6030 or email: info@thecenter.mit.edu.
Cancellation/Refund Policy
Cancellations prior to January 20th, 2016 will receive a 50% refund of registration fee. No registration fees will be refunded for cancellations after January 20th. If due to unforeseen circumstances the event organizers must cancel the class registrants will receive preference in a later workshop to be rescheduled at a later date.
---
Bookings
Bookings are closed for this event.