A series of free-spirited conversations between students and leading experts and faculty, that center on ethical issues, the societal responsibilities of scientists and engineers, and the complex problems we face in technology, economy, education, engineering and science in today's modern world.
Ethics Initiative is supported through the generosity of the Hershey Family Foundation.
---
Meditation, Aesthetics, and Expression (MIT-IAP 2017)
Karole Armitage and Tenzin Priyadarshi
Tuesday, January 24, 2017 (3PM-5PM)
Venue: MIT Media Lab
By Enrollment/ MIT Only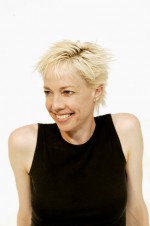 Karole Armitage, artistic director of the New York­-based Armitage Gone! Dance Company, is renowned for pushing the boundaries to create contemporary works that blend dance, music, science, and art to engage in philosophical questions about the search for meaning. Rigorously trained in classical ballet, she has performed in Balanchine's Grand Théâtre de Genève Company and in the Merce Cunningham Dance Company. As a choreographer, Armitage has created productions for the New York Philharmonic at Lincoln Center and many companies, from the Bolshoi Ballet in Moscow to the Ballet de L'Opéra de Paris to the Tasmanian Dance Company in Australia. Armitage's work is at once both esoteric and popular. She has choreographed Broadway productions (Passing Strange and Hair), videos for Madonna and Michael Jackson, several films for Merchant Ivory productions, and the Cirque du Soleil production, Amaluna. A recipient of a Guggenheim Fellowship, Armitage was named a Commandeur de l'Ordre des Arts et des Lettres, France's most prestigious award in 2009, and she holds an honorary Doctorate of the Arts from the University of Kansas (2013). She is currently a Radcliffe Fellow at Harvard University and a Simons Fellow at The University of Kansas, studying Native American plains culture.
The Creative process continues to be a mystery to many of us. For some, it has to do with self-expression and communicating with the world around us. For others, it is an intimate and meditative path that guides them through life. Join Media Lab's Director's Fellows Karole Armitage and Tenzin Priyadarshi in an open conversation as they share their thoughts on creativity, meditation, self-awareness, the role ego can play in the creative process, and the transcending values of art.
This is an interactive conversation (not a lecture). Participation from the attendees is encouraged.
Max. number of participants: 20
In partnership with MIT Media Lab Director's Fellows Program.
Film Screening and Conversation: Under the Turban (MIT)
Wednesday, November 30, 2016 at 7PM
Venue: Wong Auditorium, Tang Center, MIT
Open to General Public
DIRECTOR:  SATINDER GARCHA
Satinder is the founder and chief executive of Elevations Development Pte Ltd., a boutique property developer known for it's high-end, impeccably designed residences.  With an interest in pairing upscale properties with artistic innovation Satinder has partnered with some of the world's most renown architects and designers such as Zhaha Hadid, Robert Stern and Anouska Hemple in creating the building and interiors for the Elevations' Properties.
An entrepreneur at heart, Satinder began his career creating the company People.com in 1995. People.com brought together his background in computer science with the burgeoning needs of the Silicon Valley's then recent creation, the Internet. People.com, a human resources company paired the needs of the emerging cyber world with programmers and developers in India. In 2000 Satinder sold the company and moved to Singapore where he currently resides.
Interested in questions about identity in the global era, this film is Satinder's personal investigation into Sikhism. This is his first documentary feature.
ReThinking Values in Education (Chennai, India)
The Venerable Tenzin Priyadarshi
November 21, 2016 at 9AM
Venue: St. Franis Hall, Stella Maris College, Chennai (India)
Students and Faculty Only.
Uncompromising Ethics For Compromised World (India)
Conversations with HE Samdhong Rinpoche and Venerable Tenzin Priyadarshi
November 19, 2016 at 6PM
Venue: Madras School of Economics, Chennai
Co-sponsored by Chennai International Center.
There Is No AI Ethics: What Machine Prejudice Teaches Us About Ourselves
Professor Joanna Bryson
Monday, October 17, 2016 (3PM-4:30PM)
Venue: E14-240, MIT
Abstract:
While many scan the foreseeable time horizon looking for killer robots with glowing eyes, or for amorphous superintelligent puppet masters, humanity has been quietly augmenting itself with artificial intelligence for decades if not centuries.  To understand the long-term consequences of AI we need first to better examine our present.  Here in joint work with Aylin Caliskan-Islam and Arvind Narayanan I show that human-like semantic biases are present in standard the standard NLP tools GloVe and word2vec applied to their standard Web-sourced corpora.  We have replicated a spectrum of standard human biases as exposed by the Implicit Association Test and other well-known psychological studies. Our results indicate that language itself contains recoverable and accurate imprints of our historic biases, whether these are morally neutral as towards insects or flowers, problematic as towards race or gender, or even simply veridical, reflecting the status quo for the distribution of gender with respect to careers or first names. These regularities are captured by machine learning along with the rest of semantics. I will describe these results, and also their implications both for human and AI ethics, which I will argue should be considered as one.
Bio:
Joanna Bryson is a Reader (tenured Associate Professor) at the University of Bath, currently visiting Princeton's Center for Information Technology Policy (CITP). She has broad academic interests in the structure and utility of intelligence, both natural and artificial.   She is best known for her work in systems AI and AI ethics, both of which she began during her PhD in the 1990s, but she and her colleagues publish broadly, into biology, anthropology, sociology, philosophy, cognitive science, and politics.  She is currently collaborating on a project funded by Princeton's University Center for Human Values, "Public Goods and Artificial Intelligence", with Alin Coman of Princeton Psychology and Mark Riedl of Georgia Tech.  This project includes both basic research in human sociality and experiments in technological interventions.  Other current research includes work on understanding the causality behind the link between wealth inequality and political polarization, work on transparency in AI systems, and work on machine prejudice deriving from human semantics.  She holds degrees in Psychology from Chicago and Edinburgh, and in Artificial Intelligence from Edinburgh and MIT.  At Bath she founded the Intelligent Systems research group (one of four in the Department of Computer Science) and heads their Artificial Models of Natural Intelligence.
Sponsor(s): MIT Media Lab Scalable Cooperation Group