Compassionate Young Leaders
Energy Access, Ethics and Development
August 15-25, 2013
Venue: Abu Dhabi and India
By Enrollment Only
The Dalai Lama Center for Ethics and Transformative Values at MIT and the Young Future Energy Leaders Program at the Masdar Institute of Science and Technology are jointly organizing a unique summer program that will train social entrepreneurs in starting and running small businesses to extend energy access and enhance sustainable development for rural communities.  The course, "Compassionate Young Leaders Program on Energy Access, Ethics and Development", will take place in August in both Abu Dhabi, United Arab Emirates and in the city of Leh, the capital of the state of Ladakh; a mountainous state of Northwestern India with plentiful natural resources, but limited electricity infrastructure. 
The course will provide a hands-on introduction to sustainable development issues, off-grid energy technologies, and community-based business models, culminating in group projects that focus on expanding energy access for the local community. Half of the students will come from India, and half will start the course in the UAE and then travel to Leh. The cross-cultural exchange and opportunity for creating entrepreneurial teams with access to technical know-how, capital, and local knowledge will be a key outcome of the course. Trainers for the course will include experts from MIT and the Masdar Institute, as well as energy access practitioners with experience in starting small energy enterprises.
Transformative Leadership (Mexico)
a program on secular ethics and leadership for executives
June 6-9, 2013
Venue: Escuela Bancaria y Comercial, Mexico city, Mexico
By Enrollment Only
Transformative Leadership: A Talk by Tenzin Priyadarshi
Thursday, May 16, 2013 at 5:30PM
Venue: Rotman School of Management, University of Toronto
Sponsored by Leadership Experts Speaker Series @ Rotman
Roundtable on Cyber Ethics and Privacy
Mike Halsall
Thursday, April 4, 2013 at 7PM
Venue: Building 32, Room 144
Open to MIT Community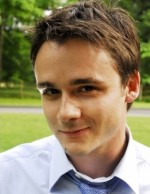 Mike Halsall is Senior Network and Information Security Analyst at MIT, and currently sits on a number of steering committees for various Information Sharing and Analysis Centers. He has 18 years working in both corporate and academic environments, having held positions at IBM, AT&T, Bell Atlantic, Vermont Technical College and Middlebury College. As a fellow for The Center, he will be exploring various frameworks for making ethical decisions in the domain of computer security. Because one can't discuss computer security without discussing privacy, privacy implications will be a dominant theme in the exploration of ethical decision making frameworks in the computer security field.
Living Personal and Professional Values
Friday, March 29, 2013
Venue: National Police Academy, Hyderabad, India.
By Invitation Only.