Rethinking Human: The Emergence of Contemplative Neuroscience
Date/Time
Date(s) - 04/29/2009
7:00 pm
Location
Wong Auditorium, MIT
Categories No Categories
Speakers: Daniel Goleman Ph.D., Richard J. Davidson Ph.D.
Event free and open to public.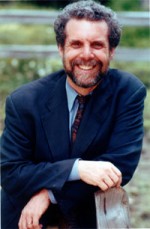 Daniel Goleman is an internationally known psychologist who lectures frequently to professional groups, business audiences, and on college campuses. Working as a science journalist, Goleman reported on the brain and behavioral sciences for The New York Times for many years. His 1995 book, Emotional Intelligence (Bantam Books) was on The New York Times bestseller list for a year-and-a-half; with more than 5,000,000 copies in print worldwide in 30 languages, and has been a best seller in many countries. Goleman's latest book is Ecological Intelligence: How Knowing the Hidden Impacts of What We Buy Can Change Everything. The book argues that new information technologies will create "radical transparency," allowing us to know the environmental, health, and social consequences of what we buy. As shoppers use point-of-purchase ecological comparisons to guide their purchases, market share will shift to support steady, incremental upgrades in how products are made – changing every thing for the better. Social Intelligence: The New Science of Human Relationships, was published in 2006. Social intelligence, the interpersonal part of emotional intelligence, can now be understood in terms of recent findings from neuroscience. Goleman's book describes the many implications of this new science, including for altruism, parenting, love, health, learning and leadership.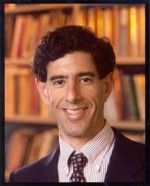 Richard J. Davidson is the Director of the Laboratory for Affective Neuroscience and the W.M. Keck Laboratory for Functional Brain Imaging and Behavior at the University of Wisconsin at Madison. He was educated at New York University and Harvard University, where he received his B.A. and Ph.D., respectively, in psychology. Over the course of his research career he has focused on the relationship between brain and emotion. He is currently the William James Professor and Vilas Research Professor of Psychology and Psychiatry at the University of Wisconsin. He is co-author or editor of thirteen books, including Visions of Compassion: Western Scientists and Tibetan Buddhists Examine Human Nature and The Handbook of Affective Science. Professor Davidson has also written more than 250 chapters and journal articles. He is the recipient of numerous awards for his work, including the Research Scientist Award from the National Institute of Mental Health, the Distinguished Scientific Contribution Award from the American Psychological Association and election to the American Academy of Arts and Sciences. He was a member of the Board of Scientific Counselors of the National Institute of Mental Health. He was named one of the 100 most influential people in the world by Time Magazine in May, 2006 and in November, 2006 he received the first Mani Bhaumik Award from UCLA for advances in the understanding of the brain and the conscious mind in healing. In 1992, as a follow-up from previous Mind and Life meetings, he was a member of a scientific team doing neuroscientific investigations of exceptional mental abilities in advanced Tibetan monks.
Co-sponsors: MIT Brain and Cognitive Science