Miklu Silvanto
Miklu Silvanto spent the past decade working at Apple's famed Industrial Design team, reporting to Jony Ive. At Apple, Silvanto oversaw the development of several consumer products that are now integral parts of our everyday lives. He also worked at AirBnB where he built and led an industrial and interaction design team for the Samara initiative.Silvanto firmly believes that the world needs a new approach to innovation. "Most of our crises are systemic and the new solutions can't be built on top of broken models." Corporations now need to think and build systemically as well: they need to understand the systems that shape contemporary life and design solutions with those systems in mind. Silvanto is an advocate of what he calls "serious curiosity," which is at odds with many of the innovation labs being built today. "Innovation without a continuous effort to maintain and refine what has already been invented doesn't create sustained results. Greatness takes so much discipline, so much ownership and bravery, and then invention requires letting go of what worked before."
Manish Bhardwaj
Manish Bhardwaj is the CEO and co-founder of Innovators In Health (IIH), a non-profit committed to ensuring that the rural poor suffering from tuberculosis (TB) get care that matches the best in the world. As of early 2012, IIH provided access to care to a catchment of 85,000 residents in rural Bihar, India.Prior to IIH, Manish was a co-founder and Vice President at Engim Inc., a private venture backed wireless semiconductor startup. Manish has won several awards including the IBM Research Fellowship, the MIT Graduate Student Council teaching award, and the Compaq Gold Medal. He has Ph.D. and S.M. degrees in Electrical Engineering and Computer Science from the Massachusetts Institute of Technology, and a Bachelor of Applied Science from the Nanyang Technological University, Singapore. A native of India, he has lived in Singapore, Indonesia, Austria and the U.S
Sophia Brueckner
Sophia Brueckner, born in Detroit, MI, is an artist and engineer. Inseparable from computers since the age of two, she believes she is a cyborg. She received her Sc.B. in Computer Science and Applied Mathematics from Brown University. She graduated from the MIT Media Lab where she was a researcher in the Fluid Interfaces group and teaches Science Fiction to Science Fabrication, a course combining science fiction and invention. As a software engineer at Google, she worked on the front-end development and interface design of products used by tens of millions and later on experimental projects within Google Research. Brueckner earned her MFA in Digital + Media at the Rhode Island School of Design and was also an instructor there teaching a course on science fiction and art. Her artwork has been exhibited internationally, and, in particular, she is interested in interaction design, generative art, algorithmic writing, and, as a technology antidote, painting. She feels an urgency to understand and bring awareness to technology's controlling effects, and to encourage the ethical and thoughtful design of new technologies.
Brueckner's work has been exhibited internationally including the Peabody Essex Museum, the Bemis Center for Contemporary Art, and the Leaders in Software and Art Conference in New York. She is especially interested in the application of embodied cognition to interaction design, wearable technology, digital fabrication, generative systems, sound, and, as a technology antidote, painting. She recently joined the University of Michigan's Stamps School of Art and Design as an assistant professor. Her ongoing objective is to meaningfully combine her background in interaction design and engineering with the perspective of an artist to create new technologies in the service of mental and physical well-being.
Alia Crum
Alia Crum is an Assistant Professor of Psychology at Stanford University.  She received her PhD from Yale University and BA degree from Harvard University.  Dr. Crum's research focuses on how changes in subjective mindsets—the lenses through which information is perceived, organized, and interpreted—can alter objective reality through behavioral, psychological, and physiological mechanisms.  Her work is, in part, inspired by research on the placebo effect, a robust demonstration of the ability of the mindset to elicit healing properties in the body.  She is interested in understanding how mindsets affect important outcomes outside the realm of medicine, in domains such as exercise, diet and stress.  More specifically, Dr. Crum aims to understand how mindsets can be consciously and deliberately changed through intervention to affect organizational and individual performance, physiological and psychological well-being, and interpersonal effectiveness.  To date, her research has won several awards including a Thomas Temple Hoopes Prize, the William Harris Prize, and notoriety in several popular media including the Boston Globe, the Wall Street Journal, and in the The New York Times Magazine's 2007 "Year in Ideas."  In addition to her academic research and teaching, Dr. Crum has worked as a clinical psychologist for the VA healthcare system and an organizational trainer and consultant, creating, delivering, and evaluating workshops on mindset change and stress management for organizations including UBS, Colgate Palmolive and the United States Navy.
Neil Gaikwad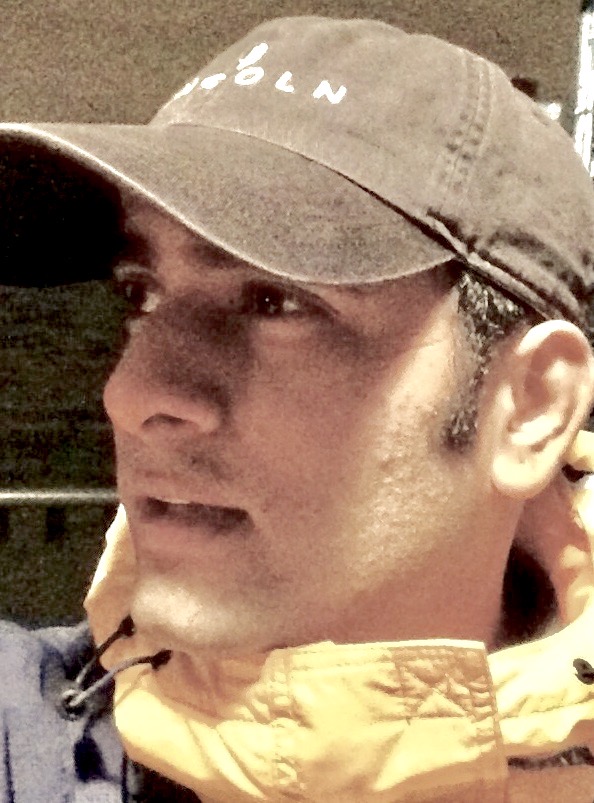 Neil Gaikwad is a computer scientist at MIT. His research in AI Ethics and Policy focuses on value-sensitive designs of technology for promoting inclusion, equity, and international development. He is the founder of the Data-driven Humanitarian Mapping and Policymaking research initiative and global community. Neil's scholarship has been published in leading artificial intelligence and human-computer interaction conferences and featured in major news outlets such as The New York Times, New Scientist, Bloomberg, WIRED, and Wall Street Journal. He has been recognized with numerous awards in science and engineering, including the Human Rights and Technology Fellowship, Social and Ethical Responsibilities of Computing Scholar, Facebook Ph.D. Fellowship, MIT Graduate Teaching Award, and Rising Star in Data Science from the University of Chicago. His contributions to advancing the values of diversity, equity, inclusion, and belonging have been recognized with the Karl Taylor Compton Prize, MIT's highest student award. He has mentored more than 20 students who published impactful papers, won prestigious fellowship awards, and shifted the discourse on AI fairness and racial equity. Neil holds a master's degree from the School of Computer Science at Carnegie Mellon University.
Elliott Hedman
Elliott builds great experiences by helping organizations understand the emotions of their customers. He earned his PhD at the MIT Media Lab using psychophysiological sensors to measure emotions in a new, objective way. Previously, Elliott worked at IDEO as a design researcher where he learned how to combine sensors, design, and emotions together. Today, he runs mPath, a design consulting firm. Elliott has had the privilege of designing a vast range of emotions, from the excitement of using Google, to audience engagement of the Blue Man Group, to customer's confidence at Lowe's Home Improvement, to the anxiety of children with Autism in therapy. By looking at the minute, detailed experiences of customers, Elliott shows companies new ways of innovating and adding value through the customer experience. When not pondering emotions, Elliott is often found playing board games with his two brothers or painting a Chinese landscape.
Sandeep Kishore
Sandeep Kishore is a post-doctoral fellow at Harvard Medical School and co-chair of the Young Professionals Chronic Disease Network (YP-CDN), a global network of over 300 young professionals from over 40 countries committed to the equitable prevention and treatment of non-communicable diseases (NCDs) as a social justice issue. YP-CDN is rooted in a community-driven approach from the bottom-up. Through this work, Sandeep has become committed to community-building as a vehicle for effective advocacy and social change. He seeks to leverage lateral thinking and trans-disciplinary approaches at universities worldwide, with the goal of preparing and cultivating the next generation of young leaders to tackle health challenges, particularly in the global South.Sandeep's work has been featured in the popular press (Scientific American, The Huffington Post and The Scientist), as well as in scholarly journals and textbooks. He is a chapter co-author in the forthcoming Sick Societies: Responding to the Global Challenge of Chronic Diseases, to be published by the Oxford University Press. He received his PhD from Cornell University, where his dissertation focused on the evolution of malaria parasitism in humans and for which he was awarded the national Raymond W. Sarber award in microbiology. He is a graduate of Duke University (B.S) and Oxford University (M.Sc), and is the first The Lancet awardee for community service.
Aseem Inam
Aseem Inam is the Associate Professor of Urbanism at Parsons The New School of Design in New York City. Previously, he was a Visiting Faculty in the School of Architecture and Planning at MIT, where he received an Excellence in Teaching Award in 2009. He has also taught at Tufts, UCLA, and the University of Michigan, where he received the Outstanding Faculty Award on three different occasions.Dr. Inam's book, Planning for the Unplanned: Recovering from Crises in Megacities, is a comparative analysis of successful urban planning in Mexico City and Los Angeles. His research has also been published in several international journals, including Journal of Urban Design, Cities: The International Journal of Urban Policy and Planning, and Planning Practice and Research. His scholarly work has received awards from the U.S. Department of Housing and Urban Development, the Skidmore Owings and Merrill Foundation, and the California Planning Roundtable.Dr. Inam has worked as an architect, urban designer, and planner in Los Angeles, Montreal, New Delhi, Paris, and Washington DC. Early in this career, he was the founding architect-in-charge of the Aga Khan Development Network's rural habitat development program in Gujarat, India. Most recently he was a project leader for urban design and planning projects in California, the Caribbean, Idaho, and the U.S.-Mexico border with the award-winning firm, Moule & Polyzoides Architects and Urbanists.
Milia Islam-Majeed
Milia Islam-Majeed is the daughter of immigrant parents who migrated here in 1986 from Bangladesh. She has since then lived in the United States spending most of her childhood and adolescence in a small Midwestern town of Fulton, Missouri. She obtained her undergraduate degree in World Religions and Psychology from Westminster College in Missouri and thereafter moved to Boston, MA for her graduate work. She is a 2004 graduate of Harvard Divinity School where she earned her Masters in Theological Studies of the World Religions.  She currently serves as the Executive Director of the South Coast Interfaith Council (SCIC), which is the largest and oldest interfaith organization in California serving 35 cities in the South Bay.
In 2008, she was part of an interfaith program sponsored by the US Department of State where an American delegation of six scholars and community leaders were invited to Indonesia to participate in interfaith dialogues focusing on Religion and Society. Subsequently, in 2009 she was chosen to be a part of a fellowship program at the University of Southern California (USC) that focused on Muslim leaders of America through the American Muslim Civic Leadership Institute (AMCLI). In 2010, Milia was one of eight national recipients of the 2010 Character Unite Awards! USA Network created the Characters Unite Awards to recognize extraordinary individuals who have made significant efforts to fight prejudice and discrimination, while increasing tolerance, respect and acceptance. She was awarded the NAACP "2011 Woman of the Year" in Long Beach for her work in the interfaith sector. Thereafter in 2012, Milia was chosen to be part of the national "I Won't Stand For" public service announcement on USA Television Network – Most recently in 2015, Milia was selected as one of the Future-50 Emerging Leaders under the age of 35 who are shaping the landscape of faith in Los Angeles by the USC Center for Religion and Civic Culture & Interreligious Council of Los Angeles. While being a fellow at the Center, Milia's work will focus on the intersection of Islam and Ethics.
Edwin Ozawa
Edwin Ozawa is an anesthesiologist and Senior Physician at Lahey Hospital and Medical Center in Burlington, Massachusetts, and also holds the rank of Assistant Professor at Tufts University School of Medicine in Boston, Massachusetts.  Edwin received his BS from the University of California at San Diego, his MS in Mechanical Engineering from MIT, his PhD from the Harvard-MIT Health Sciences and Technology program, and his MD from the University of Massachusetts Medical School.  He completed his anesthesia training at the Massachusetts General Hospital in Boston.
Edwin has been troubled for years by his inability to find a satisfying answer to the question, "what makes a great doctor?"  As a Fellow for The Center, Edwin hopes to merge the practice of mindfulness and ethical framework with groundbreaking education methods, such as simulation in healthcare, to come closer to answering that tantalizing question, and to redefine medical professionalism for the 21st century.
Kentaro Toyama
Kentaro Toyama is W.K. Kellogg Associate Professor of Community Information at the University of Michigan School of Informationand a fellow of the Dalai Lama Center for Ethics and Transformative Values at MIT. He is working on a book titled Geek Heresy: Rescuing Social Change from the Cult of Technology.
Previously, he was a researcher at UC Berkeley and assistant managing director of Microsoft Research India, which he co-founded in 2005. At MSR India, he started the Technology for Emerging Markets research group, which conducts interdisciplinary research to understand how the world's poorer communities interact with electronic technology and to invent new ways for technology to support their socio-economic development. The award-winning group is known for projects such as MultiPoint, Text-Free User Interfaces, and Digital Green. Kentaro co-founded the IEEE/ACM International Conference on Information and Communication Technologies and Development (ICTD) to provide a global platform for rigorous academic research in this field. He is also co-editor-in-chief of the journal Information Technologies and International Development.
Prior to his time in India, Kentaro did computer vision and multimedia research at Microsoft Research in Redmond, WA, USA and Cambridge, UK, and taught mathematics at Ashesi University in Accra, Ghana.
Kentaro graduated from Yale with a PhD in Computer Science and from Harvard with a bachelors degree in Physics. He was born in Tokyo, raised in both Japan and the United States, and now lives in the Seattle area.
Kelly Dobson
Kelly Dobson is an artist and engineer working in the realms of technology, medicine and culture. Her projects involve the parapraxis of machine design – what machines do and mean for people other than the purposes for which they were consciously designed.
As a working artist, she completed two Masters and a PhD at MIT while a member of the Computing Culture Group in the Media Lab and the Interrogative Design Group in the MIT Program in Art, Culture and Technology. Areas of investigation include voice, identity, prosthetic social extensions, public performance, re-appropriation of domestic appliances, new materials innovation, and companion machines.
She has earned prestigious fellowships and awards for her work in technology and art including the Rockefeller New Media Artist Fellowship, Franklin Furnace Fund for Performance Art Award, and VIDA Art and Artificial Life honor. Her work is featured in many publications and has been exhibited internationally including at Witte de With in Rotterdam, Circulo De Bellas Artes in Madrid, the Millennium Museum in Beijing, Goldsmiths College in London, Fringe Exhibitions in Los Angeles, and The Kitchen, Eyebeam, Exit Art and MoMA in New York City among other venues.
Kelly has taught at Cornell University and the Oslo National Academy of the Arts as a visiting Professor, and worked as a Researcher at MIT's Center for Advanced Visual Studies. She has enjoyed teaching and learning with the RISD community part-time in the Digital + Media and Textiles departments during 2005-2009 and full-time in the Digital + Media department from 2009 to the present. Kelly Dobson was nominated for a John R. Frazier Award for Excellence in Teaching at RISD in


Tenzing Lama
Tenzing is a fourth-year medical student at Harvard Medical School, where he is a Knox Scholar. He is currently involved in a phase III trial at Massachusetts General Hospital on novel technology to mitigate post-operative morbidities associated with cardiac surgeries. In addition, he has been involved with resident 360 education initiatives at The New England Journal of Medicine. During his upcoming anesthesiology training at the University of Washington, he hopes to continue his combined interests in translational research as well as medical education in the hopes of becoming an academic anesthesiologist and ICU physician. He is fluent or proficient in seven languages and has won numerous awards including the Keasbey fellowship, Fulbright fellowship to France, and Questbridge Scholarship. He holds an AB in Biochemistry and French literature (minor) from Bowdoin College and an MSc (Research) from the University of Oxford.
CURRENT STUDENT FELLOWS

Karthik Dinakar
Karthik Dinakar is a computer scientist specializing in machine learning, natural language processing, and human-computer interaction. His doctoral thesis involved representing human expertise formally within probabilistic graphical models as a way of making algorithms learn from both the data as well as human expertise within their inference training loops. Karthik was a Reid Hoffman Fellow at Massachusetts Institute of Technology and the recipient of the 2015 Dewey Winburne Award. Karthik has previously held positions at Microsoft and Deutsche. He was invited to the White House on two occasions to present his research on the computational detection of cyberbullying and use of probabilistic graphical Bayesian models for crisis counseling. Karthik holds a doctoral degree from Massachusetts Institute of Technology.
Dhaval Adjodah
Dhaval Adjodah is interested in how social systems can be made more effective, equitable and adaptive by improving their collective intelligence and self-organization. He works at the intersection of mathematical modeling of human interaction, artificial intelligence, socio-economic development and governance. He is currently a PhD student at the MIT Media Lab in the Human Dynamics group. Previously, Dhaval worked in analytics consulting, finance and international development, and completed a Bachelors in Physics and a Masters in Technology and Policy, both from MIT.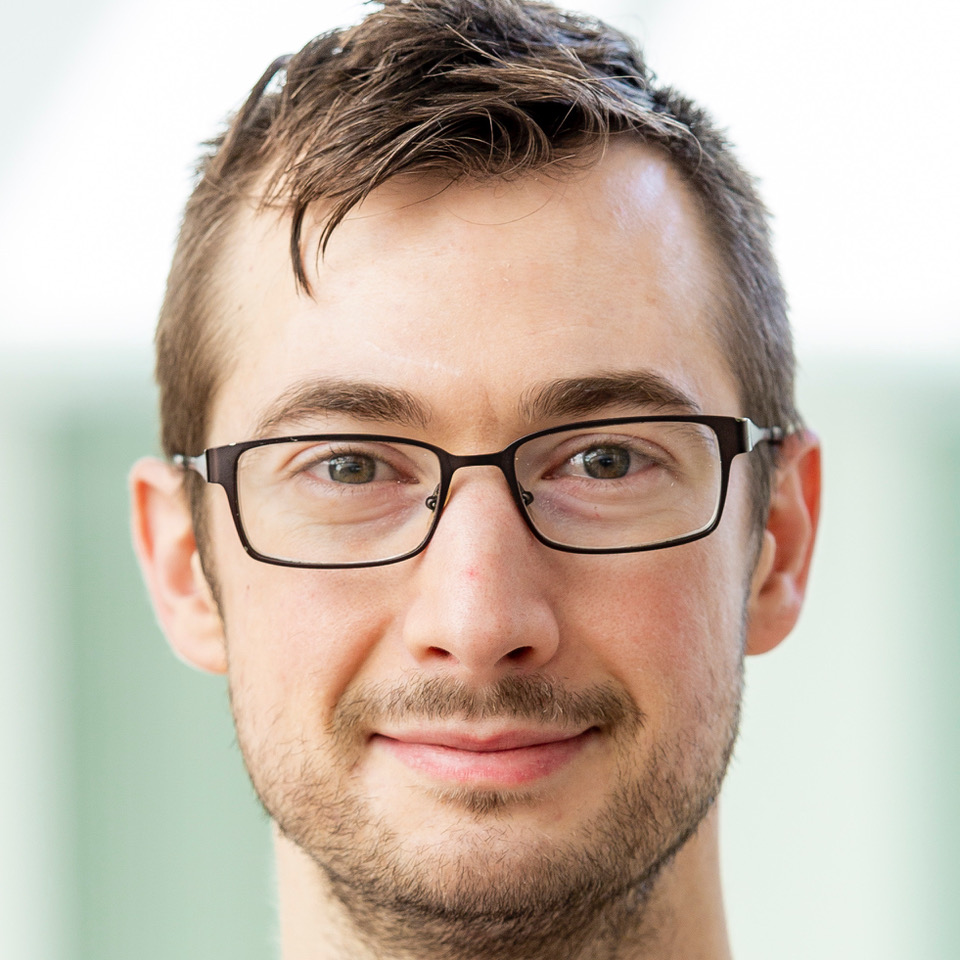 Sean Dae Houlihan
Sean Dae Houlihan is a doctoral candidate in the MIT Department of Brain and Cognitive Sciences and a member of the Center for Brains, Minds and Machines. Dae studies emotion understanding: how people infer what others are feeling, and how people make sense of their own experiences. His research involves designing probabilistic programs that computationally recapitulate human emotion understanding, and investigating how the brain implements such programs. This work aims to build a mechanistic understanding of individual differences in emotional intelligence, and of how meditation training might improve people's ability to regulate their own emotions and adaptively respond to others' experiences.

PAST FELLOWS
Andre Uhl
Mike Halsall
Sousan Abadian
Vicki Abadesco
Olivia K. Bitsuie