COMPASSIONATE YOUNG LEADERS TRAVEL FOR A WORKSHOP ON ENERGY ACCESS IN INDIA
July 6, 2014 | Press Release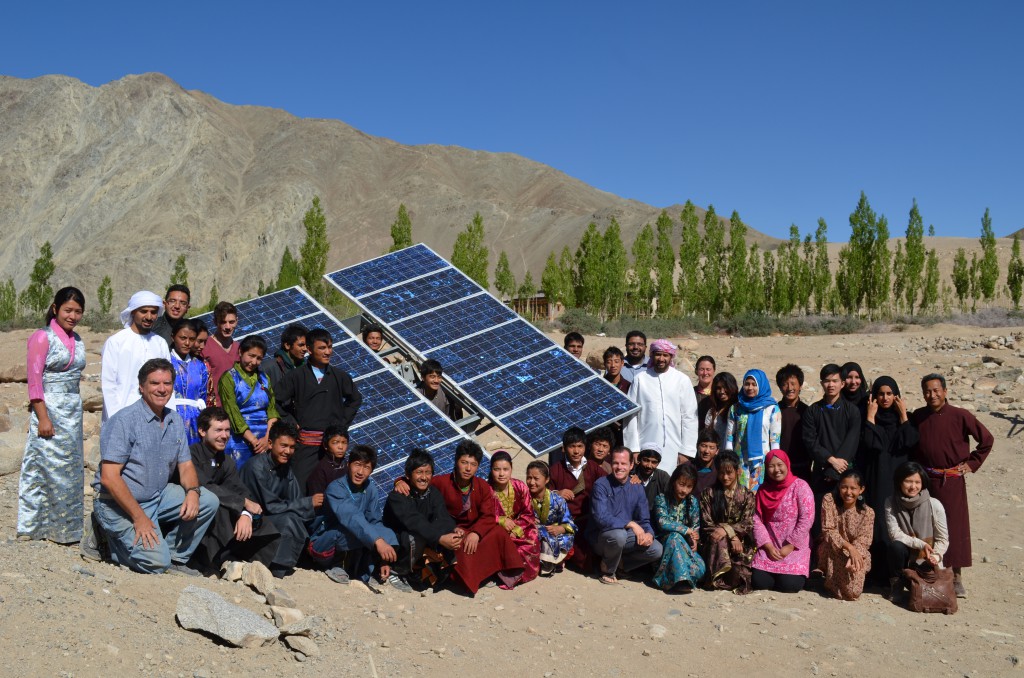 Image: Participants at CYL 2014 in India
The Center at MIT successfully held it's second annual workshop on Energy Access, Ethics and Development in partnership with the Young Future Energy Leaders program of the Masdar Institute in Abu Dhabi and the Students Educational and Cultural Movement of Ladakh (SECMOL), India.
From June 7 – 15, students and young adults from the U.S., Canada, United Arab Emirates and India gathered for an exciting week of energy, sustainability, ethics and leadership at SECMOL's solar-powered campus in the rural countryside of Ladakh, a remote and mountainous region in the northeast of India. Instructors for the interdisciplinary course included experts in solar technology, energy system planning, community development and entrepreneurship. Highlights included a solar system design project, meetings with villagers to create community resource maps, a business plan competition for a novel solar water heater, and visits to the surrounding countryside and villagers' homes.
The course is part of the Center's Compassionate Young Leaders program, which organizes leadership courses and workshops for young adults, with an emphasis on community service and social transformation. The workshop in India is planned again for the summer of 2015. Keep an eye out for announcements of other similar programs in the future.