Climate Change in a Changing World:
Date/Time
Date(s) - 04/22/2009
7:00 pm
Location
MIT Simmons Hall (MPR)
Categories No Categories
Speaker: Steven Hamburg, Chief Scientist, Environmental Defense Fund
Event free and open to public.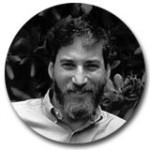 Steven Hamburg is an ecosystem ecologist specializing in the impacts of disturbance on forest structure and function. He came to Brown in 1995 after spending a year at Environmental Defense working on climate change related issues and nine years at the University of Kansas where he directed the Environmental Studies Program and served as Environmental Ombudsman. He received his graduate training at Yale University, held a post-doctoral position at Stanford University and was a Bullard Fellow at Harvard University. At Brown he is the concentration advisor for the environmental science concentration and serves as Research Director of the Global Environment Program at the Watson Institute in International Studies. He has published widely including in Nature and Science and has served as a lead author for the Intergovernmental Panel on Climate Change. He currently works on climate change mitigation issues with the corporate sector.
Co-sponsors: MIT Center for Environmental Health Science, MIT Joint Program on Science and Policy of Global Change, MIT Center for Energy and Environmental Policy Research