Technodigenouse | Safeguarding Ancestral Territories
Date/Time
Date(s) - 05/17/2022 - 05/19/2022
All Day
Categories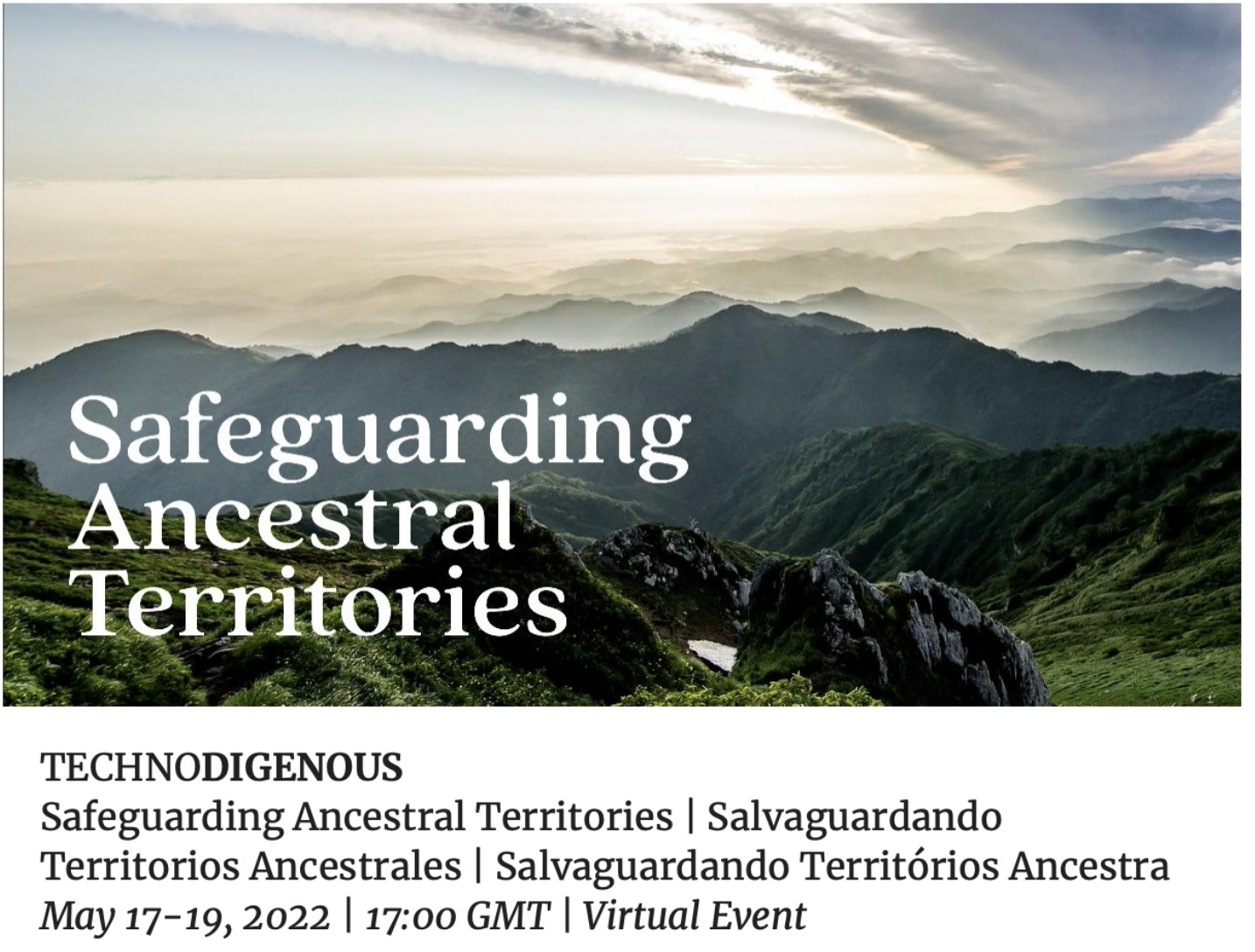 Technodigenous will focus on the challenges and opportunities Indigenous Peoples and local communities experience today in their efforts to protect their ancestral territories and ways of living. Over three days on May 17, 18, and 19, we will discuss how technology–old and new–may support Indigenous Peoples in a process that is becoming urgent. We will look at ways of caring for ancestral lands that are essential for all of humanity.

On May 17 and 18, we will share case studies that highlight global progress on issues like biocultural and territorial monitoring for Indigenous communities and Indigenous-led storytelling. We will also share updates on the case studies that were featured in previous Technodigenous events.

Speakers include Betty Rubio, Kichwa from Peru; Jupta Itoewaki, Wayana People of the Suriname; Kalfein Michael Wuisan, Minahasa Wuwuk, Sulawesi Utara, Indonesia; David Hernández Palmar, Wayuu, IIPUANA Clan, Venezuela; Elizabeth Swanson Andi, Santu Urku Kichwa community, Napo River in the Ecuadorian Amazon; Erisvan Guajajara, founder of the digital platform Mídia Índia, from Arariboia Indigenous Land in Maranhão, Brazil; and more.

On May 19, we will host a series of breakout sessions with our Indigenous partners to allow deep discussion on the topics covered in the previous days.

Special thanks to our host and facilitator, journalist Thin Lei Win.
Visit technodigenous.org to see the event program and more.